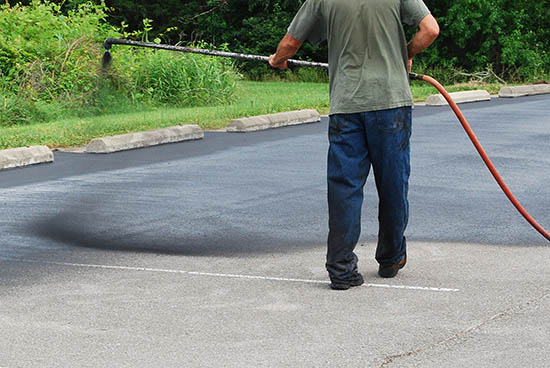 Consistent pavement maintenance is crucial to keep a parking lot or driveway in optimal condition, saving money on repairs or replacement. Your trusted local paving contractor can help!
Pavement Maintenance Saves NC Property Owners Money
Property owners should protect their investments by investing in their paved spaces. Timely maintenance, such as crack filling and sealcoating, and other commercial paving services can extend the life of their pavement and prevent further damage. That saves property owners money in the long run.
Trust Barnes Asphalt to keep your parking lot or driveway in good condition with quality preventative maintenance services.

To prevent potholes and cracks, it's essential to take preventive measures since standing water can collect, freeze, and expand, leading to additional damage. Preventative services are best used on asphalt in good condition. Examples include chip seals, slurry seals, and sealcoating. However, if the pavement is already damaged, restorative methods like pothole repair, patching, and crack filling may be needed. Our experienced paving contractor team knows which services to use in every situation.

Sealcoating

At Barnes Asphalt, our highly trained specialists use the highest quality products to provide sealcoating services that make your pavement look new and protect your investment by reducing long-term maintenance expenses. Trust us to keep your driveway or road in top condition with high-quality sealants.

Concrete Services

Asphalt isn't the only kind of pavement on many properties, and concrete can often get overlooked. However, a paving company with experience in concrete also knows how to repair and maintain broken curbs, gutters, aprons, and catch basins.

Parking Lot Upkeep

It's vital to keep parking lots in good condition using sealcoating, crack filling, and line striping to maintain a commercial property. In addition, maintaining clear parking lot markings and signage can improve safety and prevent accidents, reducing the risk of costly lawsuits.
Barnes Asphalt: Maintaining North Carolina's Parking Lots & Driveways for over 25 Years.
Barnes Asphalt offers maintenance services with highly trained specialists and top-quality products. Protect your pavement investment and reduce long-term expenses while making it look new.
Contact us today to experience the benefits of our professional paving services!